" Since 1982 our commitment to the industries we represent and our customers is to provide properly designed and integrated high-technology systems at competitive prices while delivering exceptional customer support service "
"WE ARE HERE FOR YOU"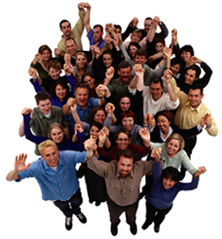 First Alarm,LLC is different in organization from other alarm companies. Instead of Presidents, Vice Presidents, and Sales Managers, etc. pushing for sales, we have a great CEO and office staff who manage the business affairs and the rest of our personnel are technicians and support personnel who specialize in High-Technology integrated systems. Most everything we do is technology based and usually requires certification and on-going training and certification in our business so our technicians are constantly being trained and updated on new technologies and products. In addition to being High-Technology alarm technicians most of our tech's are System Integrators - able to work technologies and systems to interface to each other to perform a function. There really isn't anything they can't do and they love challenges.

The benefits for our customers is top quality equipment and reliable support and service. After purchase support and service is the most important part of the operation and implementation of your professional automated system(s). First Alarm,LLC offers maintenance agreements with low monthly fee's to insure your system(s) perform smoothly and reliably and is kept updated without large service bills to "fix it", because you waited to get service and now it is down traps. Planned Maintenance is more cost effective than Response Repair, and with less impact on your time.



First Alarm, LLC

Copyright ©1997-2016 First Alarm, LLC - All Rights Reserved.